Start A Business
There are many benefits of operating a business in The District. The Downtown core welcomes new entrepreneurs, tech companies, professional services, restaurants, retail specialty stores, and more. If you dream of owning and operating a local business in the city center, we'll go the extra mile to help you make that dream a reality. 
The Trenval Business Development Corporation has a variety of resources geared towards helping businesses expand and grow in the Quinte area. 
If you need additional assistance, contact us, we're happy to help! You can email us at hello@downtownbelleville.ca or give us a call at (613) 968-2242.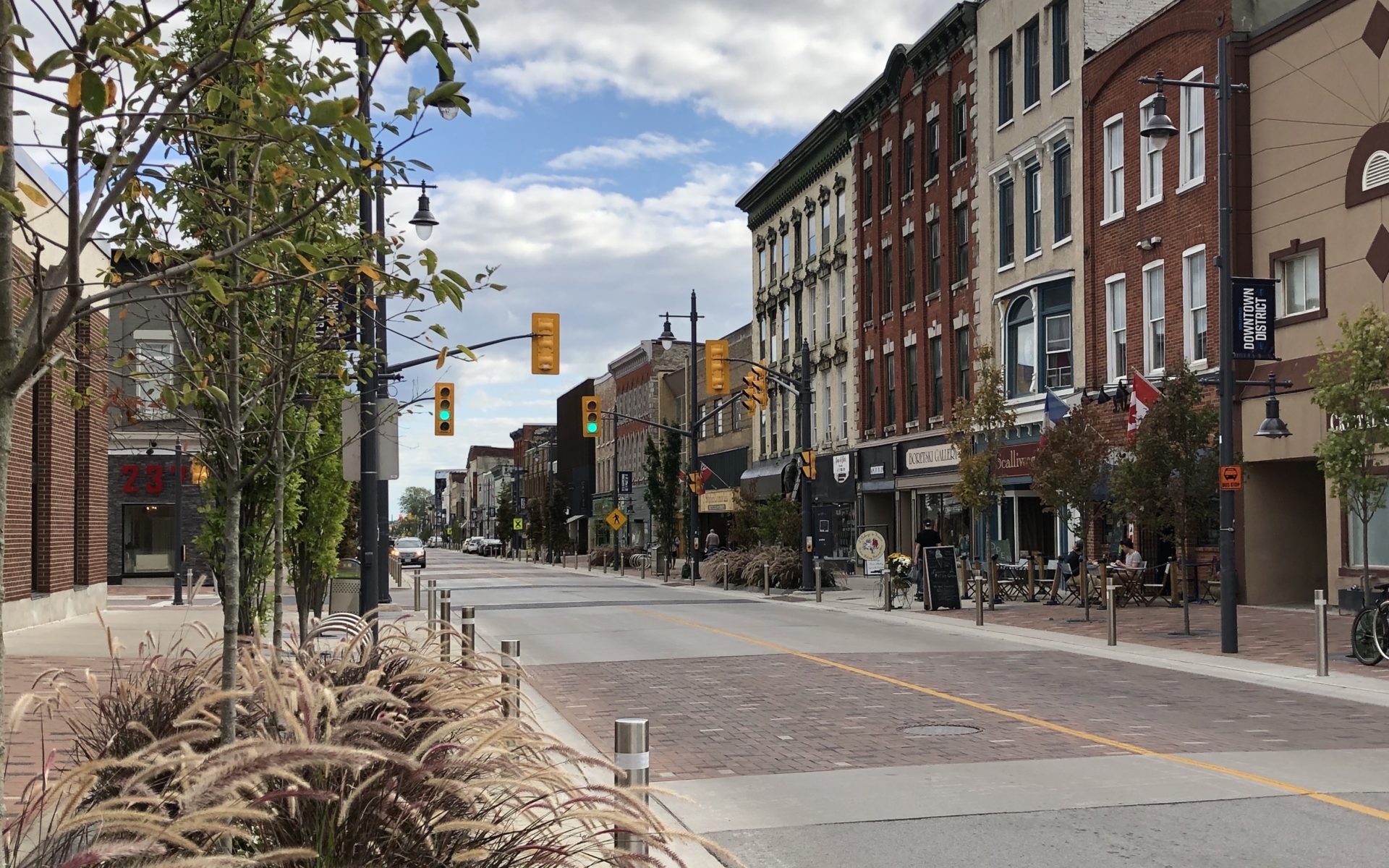 Each building in downtown Belleville has a story to tell. When you have a business in The District, you become a part of the history of this city. Many buildings have exposed brick and limestone walls, wood floors, and high ceilings – setting the perfect atmosphere for your customers and employees alike.
Breath in the beauty of historic downtown Belleville.
Walking distance to everything
With just over 2 km to roam, the Downtown core is a leisurely stroll. You can choose to enjoy the shops or walk along the Riverfront Trail. There is ample parking for your customers and employees and bus transit stops throughout The District – making your store accessible to all kinds of shoppers.
Imagine opening up your storefront each day and saying hello to your neighbour as they prepare for the day. The Downtown District is a tight-knit group of small business owners who are working to create a thriving community together. When you live and work in The District, you will soon know everyone. The daytime coffee culture allows for casual conversation and quick chats. If you prefer evenings, there are many locally-owned restaurants to keep you satisfied. When you start a business in the Downtown District, you're joining a friendly group of like-minded individuals who want to see you thrive – and will help you do so. 
Coworking-friendly spaces
The Downtown core is well populated with coworking-friendly spaces. Whether you're a freelancer, remote worker, or local business owner seeking company during tax season, we've got the space for you. 
Look for these Coworking-friendly spaces throughout downtown: 
Want to test the waters before you start your Downtown Business?
Contact us and we'll happily set you up with free coworking for the entire day! Email us at hello@downtownbelleville.ca or give us a call at (613) 968-2242. 
Click here if you are looking for available property or space in the Downtown District.
---