Featured
Valentine's Day Gift Guide
The Downtown District is making it pleasurable for you to find unique Valentine's Day gifts for the ones you love, whether it be children, friends, partners, or yourself—yes, yourself. Let's shine the spotlight on three fine options.
*Image by Christopher Gentile 
---
---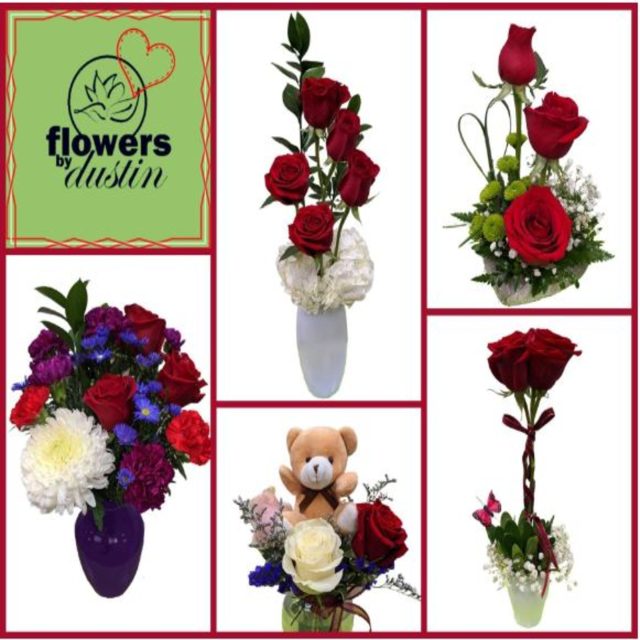 Flowers by Dustin at 384 Front Street
When it comes to florals, Dustin's has something for everyone.
But wait—that's not all. Prepare to be impressed when you scroll through their gift basket offerings online. Be sure to search out Chapeau l'Amour and Chapeau Bubbly. Chapeau l'Amour is a stunning arrangement of velvet red roses, baby's breath and greenery designed in a matte black hatbox with a touch of glittery ribbon. Also included are some decadent chocolate treats.
Chapeau Bubbly is the ultimate Valentine gift presented in a matte black hatbox with a touch of ribbon. It includes velvety red roses, baby's breath and greenery, a three-pack of Lindor Cappuccino Pralines and a 750 ml. bottle of Bottega Il Vino Dei Poeti Prosecco. The only thing you need to do is compose a heart-felt message on the card.
Dustin's offers same-day delivery or pick-up at their convenient drive-through and in-store.
Details at www.flowersbydustin.com or call (613) 966-5555 and (877) 837-8258.
---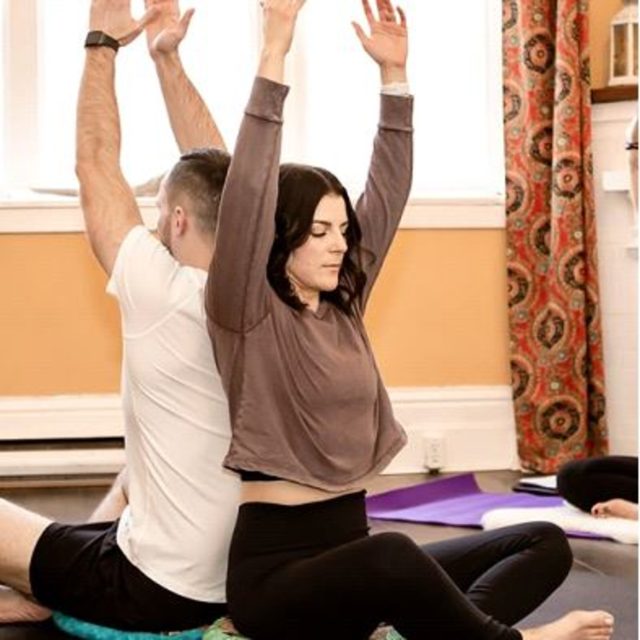 We Thrive Wellness Centre at 161 Front Street
The staff invites you to celebrate love in creative ways this Valentine's season and rekindle your connection by stepping outside your comfort zone to try something new.
Support your loved one through gentle yoga poses and breathwork in a partner yoga class. Or learn to give deeply relaxing massages during the private Couples Massage Coaching Experience.
Or better still, combine the two experiences together and enjoy their signature Couples Connection Experience, that offers partner yoga, breathwork, meditation, an exploration of your love languages, and the customized massage session mentioned above. This experience includes sweet treats from Downtown Belleville's Cookie Jar Bakery where life if defined by the delicious moments. www.cookiejar.ca
The vibe at We Thrive helps couples focus on their connection in a safe and inclusive environment, making it clear that all couples are welcomed and encouraged to participate.
Gift certificates are available for Valentine's Day, special occasions, or a fun date night out.
www.wethrivewellness.ca
613 779 7277
---
MO|CO General Boutique at 280 Front Street
Sisters Charlotte and Morgan feature products in their shop with a touch of indulgence. Their motto is "love you more", not only an affectionate reply, but also a reminder to love yourself more.
Their Valentine Gram includes Squish Candy Sour Peach Hearts, a Soak Rose Petal Bath bomb, MMR Creations Heart Clips and a Humdrum Valentine Card.
MO|CO has free delivery in Belleville and Prince Edward County as well as in-store pick-ups and online shopping.
Additional interesting gift ideas are at www.mocogeneralboutique.com
613 438 0301
ABOUT THE AUTHOR
Wendy's creative non-fiction work is featured in an American publication "Tales2Inspire: the Opal Collection" edited by Lois Stern. Her most recent publication is "Storied: Chronicles by the Circle of Six", a memoir collaboration with five other local authors. As an editor, Wendy worked with Belleville author Connie Carson who self-published "Sharing Belleville Memories". She was the feature writer for the Downtown District's blogpost series "Faces Behind the Façades". Right now, Wendy is offering writing workshops to an enthusiastic group of retired teachers.
She can be reached at wendy.russell-sheppard@hotmail.com