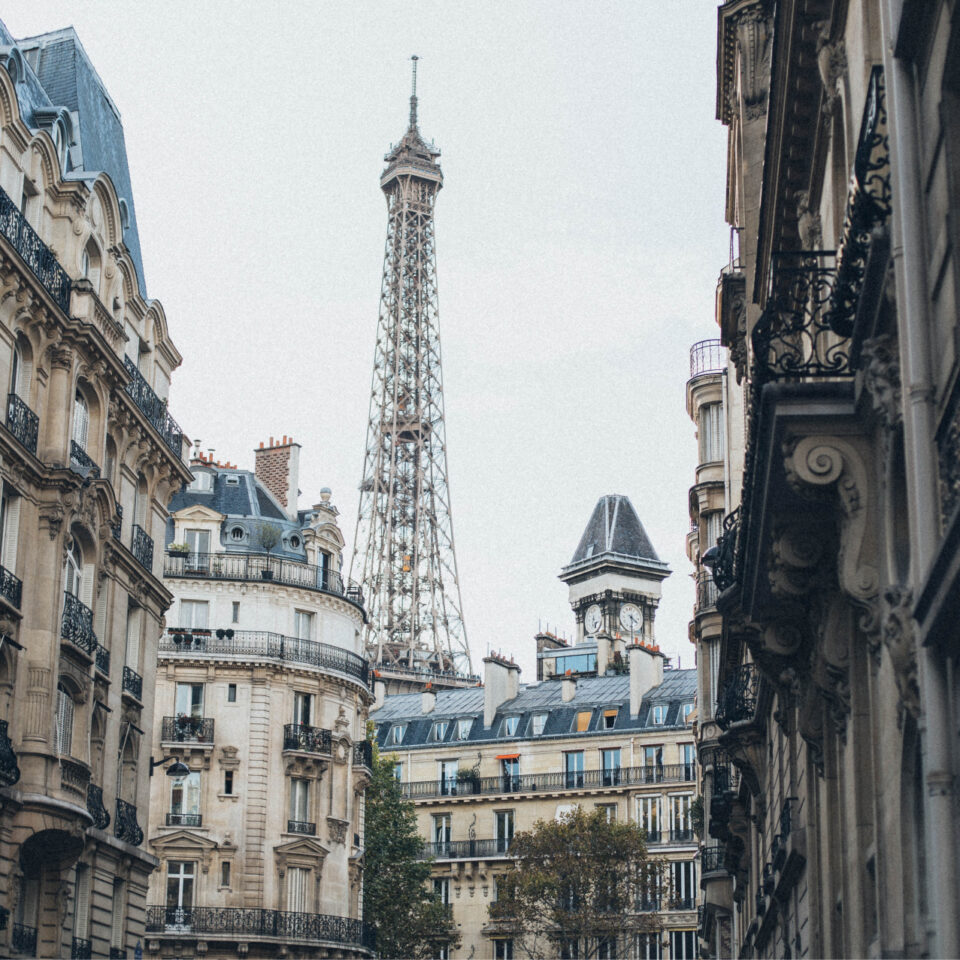 Food + Beverage
Travel To France
Written by JaimeKristal Lott
Bonjour Paris! Nothing is lovelier than the city of light in springtime with flowers bursting into colour and the scent of fresh bread carried through the breeze. The city of love fills your heart with romance but even if you don't have a sweetheart, our itinerary can be enjoyed alone. Explore the streets of Downtown Belleville with this list of Parisian themed activities.
---
The fifth arrondissement is one of the oldest neighbourhoods in Paris. There you will find Rue Mouffetard, where an eatery with the most delicious crêperies has people  waiting hours for their turn in line just to get one. Here in town, we have the equally delightful Crepe Escape on Front Street. Their "Classic" crepe is a particular favourite with chocolate, bananas, strawberries, and whipped cream. If you are there looking for a meal, this downtown locale also has savoury options along with the sweet. You may want to try either the "Francaise" or "Breakfast Francaise" crepes that have things like ricotta, spinach, mushrooms, and wine cream sauce stuffed in with either eggs or chicken. You may need something quite filling to tide you over as you continue on this expedition. 
No one can be in Paris without exploring the Louvre Museum. First take a wander through Finkle Electric and pretend all their lovely lamps and lighting fixtures is the famed glass-and-metal pyramid. When you are ready to move on, head down the street to the Parrot Gallery followed by Gallery 121 and the Belleville Art Association's gallery. This may seem like a lot, but there is an unfathomable amount of art found in the Louvre.
The French are known for their late and long lunches, or déjeuner, which makes L'Auberge de France the perfect place to go next. This restaurant provides an authentic French culinary experience and their bistro menu is parfait for a picnic along the Moira River. On sunny days, there is not an inch of space along the Seine as it is filled with Parisians and tourists alike enjoying the lovely views and socializing with friends. Before you leave L'Auberge you must do two things: ensure you purchase a baguette or pain au chocolat patisserie and get a photo with their miniature Eiffel Tower.
The Champs-Élysées is touted as the world's most beautiful avenue where people stroll along the lane, go shopping, and simply enjoy all the festivities. The buildings on Front Street are not quite as old as those in Paris, but you may certainly shop to your heart's content. Check out the Boretski Gallery for vintage accessories and clothing or Miss Priss and the Pure Honey Boutique for more recent fashion designs. The eighth arrondissement is also known for its culture, particularly theatre, and we have our pick between the Pinnacle Playhouse, The Empire Theatre, and Theatre in the Wings.
After seeing the play, film, or concert of your choice it is time to end the evening with a bit of wine and people watching. Many people of France prefer to dine on patios so they can watch the world go by, which makes Front Street optimal for your evening meal. Check out any of our patio restaurants to find a place for a meal in the fresh air. However, should you prefer to stay indoors, The Lark is a great place to lounge and have an "American in Paris" cocktail.