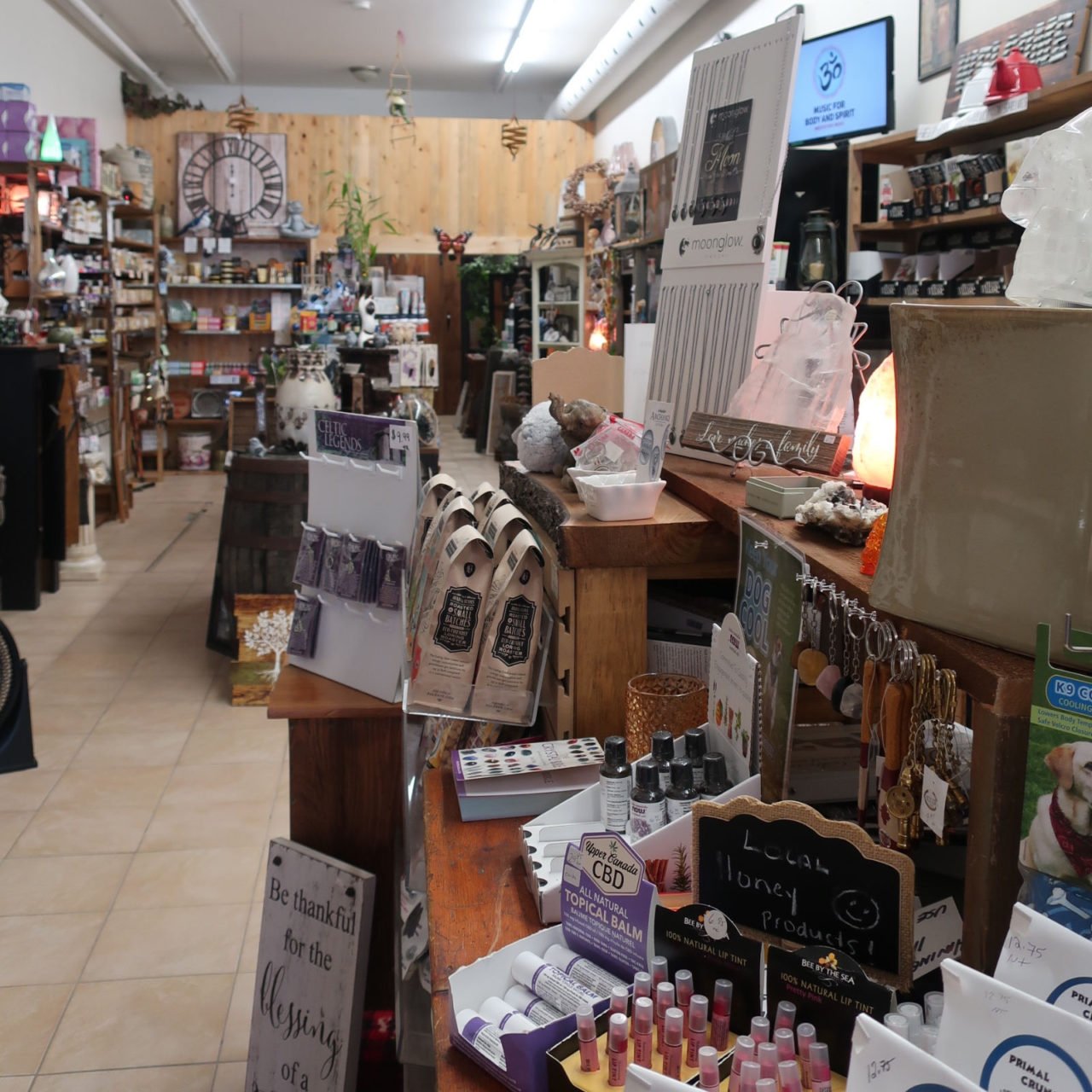 Member Spotlight
Reiki on Wheels
Tell Us About Your Business
We are a natural product health store and we also carry gifts and metaphysical products.
Where Does The Name Come From?
Name comes from before we were in a retail setting we would travel the corridor from Toronto to Ottawa promoting natural products and teaching health benefits while Steve practiced Reiki healing. As time has gone on we are spending less time on the road but we kept the name.
This year will be 6 years on the road for us but we've scaled it down to about 6 shows. We are spending more time in the store.
What Inspired You To Open?
We decided to open the business because we love natural products. Steve wanted to open a pure Reiki business but we decided to incorporate natural products into the business because Reiki is natural and it made sense for the business.
We belong in a downtown area. We need to be in a place that's unique in its own right, which downtown Belleville is. The old cash register is from 1890 and we still use it for every transaction. The old retail counter is all that's left of the Uxbridge General Store from 1860. There's a reason behind the ambiance of our store.
What Do Your Customers Need to Know?
Service is everything for us. For the most part, good service is not part of the retail world today. We go above and beyond for our customers. That means even helping customers carry their packages to their cars if they need help. We also give free hugs!
Bee by the Sea is one of our best sellers. It's a Canadian product made in Barrie that uses a combination of Sea Buckthorn and honey to successfully relieve various skin conditions such as eczema, rosacea, burns (radiation and sun), and psoriasis.