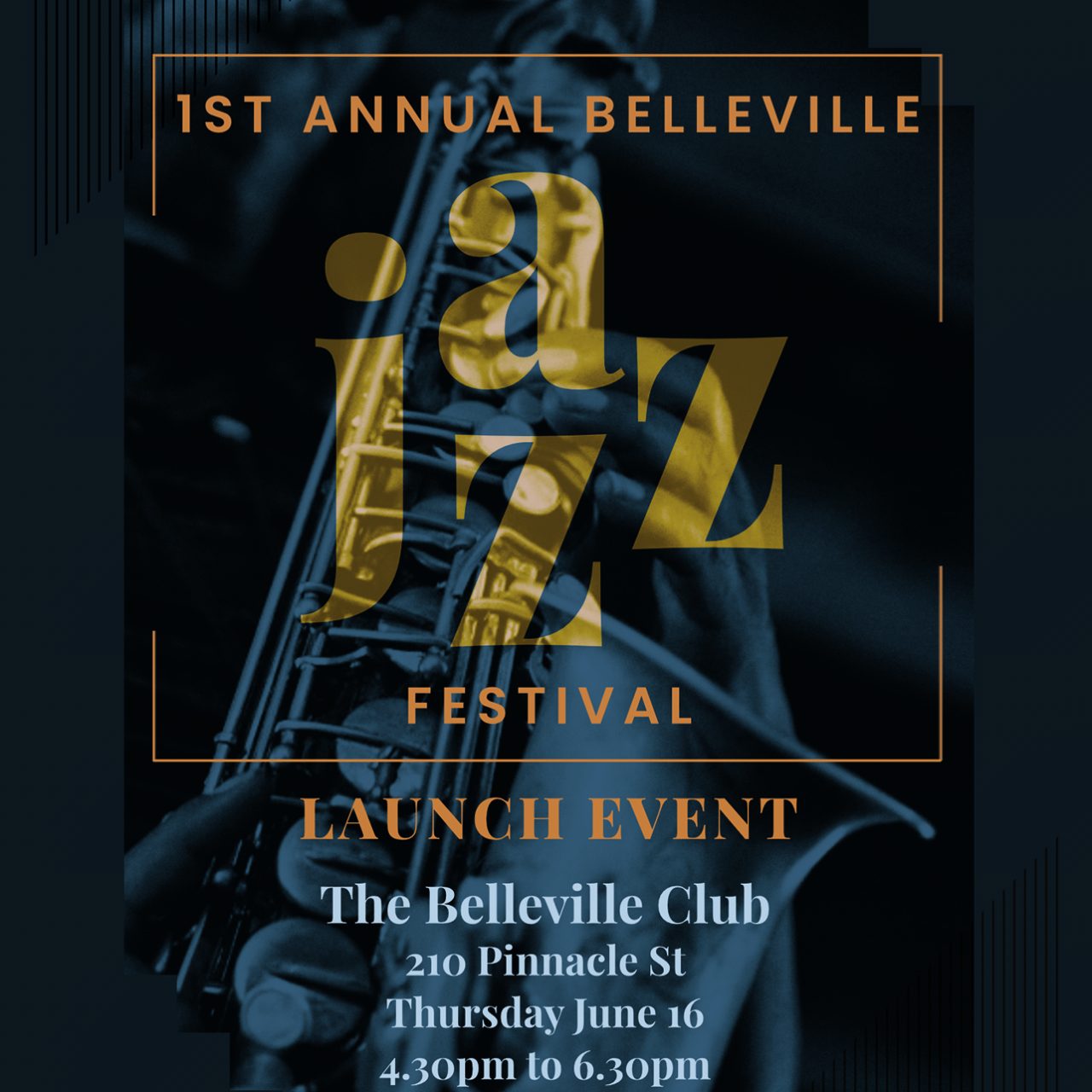 Featured
Building Community—One Note at a Time
by Wendy Russell-Sheppard (with Howard Rees)
---
It's time to bust a move, Belleville, and put some sizzle in your summer. The sounds of New Orleans, New York, and Havana are coming to you this Labour Day Weekend when our Downtown District hosts its first Jazz Festival from September 2 through 4.
Jazz music appeals to a broad audience. Birthed in "The Big Easy", jazz went international over the last century, but didn't stay in its lane. Some chord tones in rock music come from jazz. The hip hop genre also borrows heavily from jazz: sampling, improvisation, and recurring beats with overlaid lyrics. How did we luck in to this event?
Meet Howard Rees—a Toronto-born, New York-trained jazz pianist with deep ties to Bay of Quinte Country. His plan is to connect people with the beauty and power of jazz through intimate, walkable, community-based events for all interests and ages.
Howard reached out to the City of Belleville, Bay of Quinte Tourism, the Quinte Arts Council, and the Belleville BIA who embraced his vision with enthusiasm. Based on earlier success directing festivals in the Distillery District of Toronto, and a vocal jazz collaboration with the Hastings Prince Edward School Board in 2019, Howard felt the time was right. 
He reached sponsorship agreements with Karlo Estates, Wellington, Lakeland Multi-Trade, Cobourg and Bay Mazda, Belleville, to support the festival. He partnered with Long & McQuade to provide musical equipment.
It's hard to refuse a guy who says, "I can't imagine a world without live music."
During the event, part of Front Street will be transformed into a pedestrian walkway with a variety of musicians performing "al fresco". Other performers will grace the Bernice Parrott Stage behind City Hall, The Belleville Club, and the Parrott Gallery upstairs at the Belleville Public Library. In addition, several downtown restaurants including Capers and Dinkels will offer live jazz performances during their dinner hours. How tasty is that?
Let's bookend our summer with jazz. On Thursday, June 16 from 4:30 to 6:30 at The Belleville Club, Howard is hosting a public festival launch with artist line-up announcements, chats with dignitaries, hors d'oeuvres, wine tasting, and an auction for a ten-person Gold Medal wine-tasting experience at Karlo Estates. Entertainment will be provided by the Howard Rees Trio: Howard on piano, Paco Luviano on the upright bass, and Harry Ellis on drums, with guest appearances by other festival performers. Tickets will be available at the door ($20).
When not performing, Howard is a respected author and educator who has offered workshops throughout Canada, Europe, Japan, the United States, and South America. 
If you're a musician who knows your scales, you can register with the Belleville Public Library to take part in his free improvisation workshops, then enjoy a trio concert open to all. Save the dates: May 21 and June 18.
It's time to be a part of it. Get your jazz on in the Downtown District this summer.
Find festival details at www.downtownbelleville.ca
For general information, please email info@jazzworkshops.com
Wendy's creative non-fiction work is featured in an American publication "Tales2Inspire: the Opal Collection" edited by Lois Stern. Her most recent publication is "Storied: Chronicles by the Circle of Six", a memoir collaboration with five other local authors, available at the Bazaar Artisan Market in the Downtown District. As an editor, Wendy worked with Belleville author Connie Carson who self-published "Sharing Belleville Memories", available at the Chamber of Commerce Log Cabin. Right now, Wendy is offering writing workshops to an enthusiastic group of retired teachers. 
She can be reached at wendy.russell-sheppard@hotmail.com