Featured
Faces Behind The Facade: Stay Luxe Spa
In this blog series, we'll pull back the entrepreneurial curtain to meet the faces behind the façades in our Downtown District.
---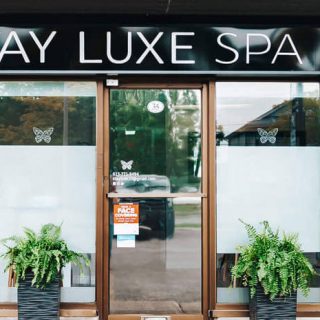 Let's travel south to 35 Pinnacle Street in historic Foster Ward and meet the team at Stay Luxe Spa, an Associate Member of the Downtown District. Launched in May, 2021 as a beauty brand focussed on embracing personal growth, the goal is to guide you to becoming your best self while loving the process. 
Jen and Jenn are the entrepreneurs behind your experience. With a passion for excellence and extensive experience in the beauty industry, they invite you into their clean, professional spaces. It starts at the front door with an inviting lobby, carefully-curated displays of high-quality products and soothing music. There are dedicated areas for manicures and pedicures as well as private rooms for brow and lash tinting, Misencil lash extensions, electrolysis and laser hair removal, as well as advanced facial treatments such as IPL skin rejuvenation, and micro-needling. Coming soon—LED oxygen dome for an enhanced facial experience.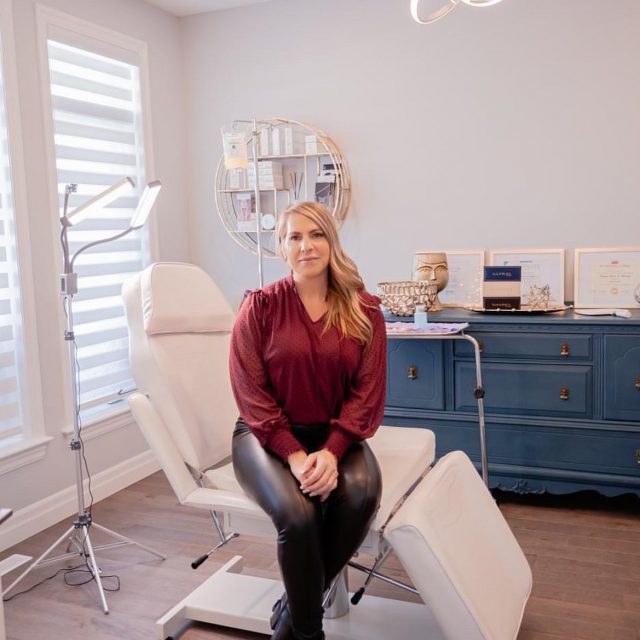 Estheticians Maddie and Hillary pride themselves in making every client feel comfortable, relaxed and very well taken care of.
Stay Luxe Spa also offers a wide range of treatments by Dawn-Marie, a Cosmetic Nurse Injector. Her goal is to help you feel refreshed, beautiful, and handsome with state-of-the-art medical aesthetics. 
This elegant, professional staff and setting are dedicated to meeting your every need. Don't hesitate to head their way. 
If you appreciate genuine smiles that reach all the way into their eyes, and commitment to a lovely client experience, you've come to the right people. Sometimes spirited or down-right hilarious, sometimes soft-spoken, these ladies know how to make your day. They find joy in realizing their dreams through client satisfaction.
For your convenience, there is an easy-to-use online booking option at www.stayluxe.ca or call 613 771 9494. Stay Luxe Spa can also be reached by email at stayluxe20@gmail.com
"Stay you. Stay confident. Stay luxurious."
Stay Luxe Spa enjoys the expanded marketing exposure offered through a one-year pilot project of Associate Memberships to entrepreneurs outside the traditional boundaries of the Belleville Improvement Area. 
"As the Downtown District gains popularity, we realize consumers and visitors don't see boundaries," says Luisa Sorrentino, Executive Director of the Downtown District BIA. "Associate memberships are perfect for businesses or organizations that are not within the physical boundaries of the BIA but would like to be part of the thriving and supportive business community the BIA has to offer."
ABOUT THE AUTHOR
Wendy's creative non-fiction work is featured in an American publication "Tales2Inspire: the Opal Collection" edited by Lois Stern. Her most recent publication is "Storied: Chronicles by the Circle of Six", a memoir collaboration with five other local authors, available at the Bazaar Artisan Market in the Downtown District. As an editor, Wendy worked with Belleville author Connie Carson who self-published "Sharing Belleville Memories", available at the Chamber of Commerce Log Cabin. Right now, Wendy is offering writing workshops to an enthusiastic group of retired teachers.