Discover The District
There is so much to see and do in the Downtown District. Wide streets lined with historic buildings, many of them restored to their original beauty, cozy coffee shops and specialty retail stores to keep you busy. Looking for a bite to eat? Choose from over 20 restaurants – French, Italian, Mexican, Thai, Fusion, Chinese, Korean, Japanese and more. All within easy walking distance of the main street.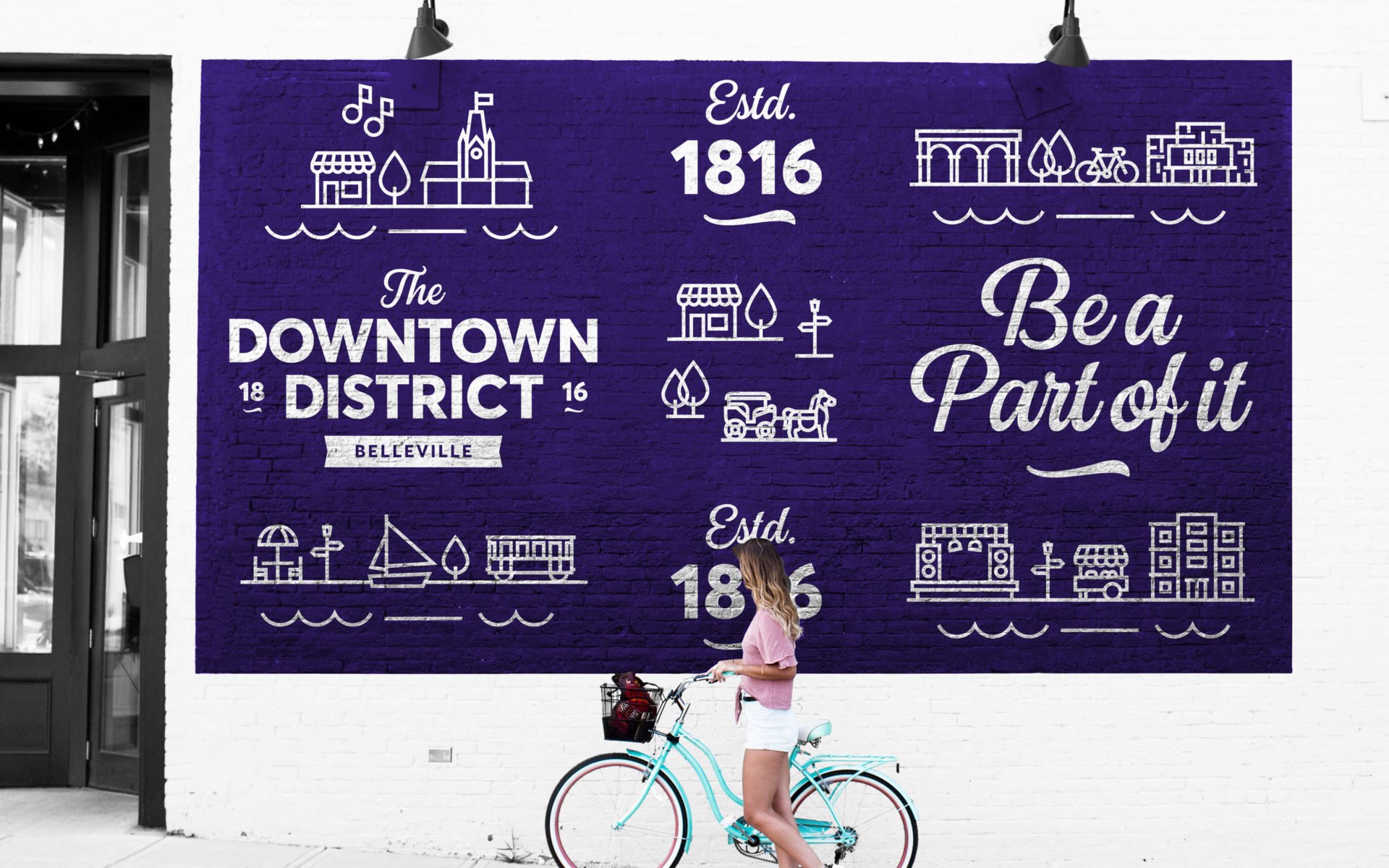 Find the flavours of Mexico City in downtown Belleville at Chilangos, a family-run eatery offering authentic, fresh Mexican cuisine.
Food & Drink
The Downtown District offers a number of truly authentic experiences when it comes to food and drink. From Sans Souci who has been serving the Quinte Region for many years, to L'Auberge de France offering a little piece of Paris with freshly baked croissants every Saturday morning – there is always something cooking in the Downtown District. In summer patios abound, Dinkel's hidden courtyard patio is like being in Europe where the Lark has a more urban feel.
There is a healthy coffee culture in the Downtown District, with close to ten places to cozy up with a cup of java or tea with a friend. Centrally located you will find Focus Cafe and Gourmet Diem near the four corners at Bridge and Front. The Brake Room and Bistro 116 are located at the southern gateway to downtown, over on Pinnacle. On your way uptown there is L'Auberge de France, specializing in traditional French coffees and Bourbon & Bean Handshake Society, offering coffee by day and whiskey by night. Cafe E is close to the Empire Theatre.
Arts & Entertainment
Arts & entertainment are a staple of the downtown experience with many live theatre and music events to choose from. The Downtown District is a hub of the music and theatre scene in Quinte Region. Most Thursday, Friday and Saturdays you can find a restaurant or bar promoting a local musician, or an award winning film being screened in the historic Empire Theatre. If you enjoy live theatre, check out what's going on at the Pinnacle Theatre. There are several art galleries within easy walking distance from each other – making for a nice gallery stroll.
Get Out & Explore
We are fortunate to have picturesque riverside walking and biking trails on the edge of the Downtown District. The Moira river is a sight to see in the early spring when it roars down from the north. Later in the summer the river calms down and lazily makes its way to the Bay of Quinte.
We have three specialty bike shops in the Downtown District that can help you with all of your cycling needs. Our trails link to a larger trail system of over 10 km of paved trails throughout the city and because this area is fairly flat, they are easy to navigate.
Shops & Boutiques
Over 40 shops and boutiques call the Downtown District home. Many of them owner operated, you will notice the attention to customer service and detail in everything they do. We have many women's and men's clothing stores as well a handmade jewelry, artisans, flowers, home decor, and health and wellness products.
Fitness & Beauty
From boxing to yoga and everything in between there are lots of ways to stay fit in the District. If relaxation and pampering is more your style we are home to some of the best stylists in the region (award winning in fact!) and several spas to choose from.
---
Come Out & Discover The District Today